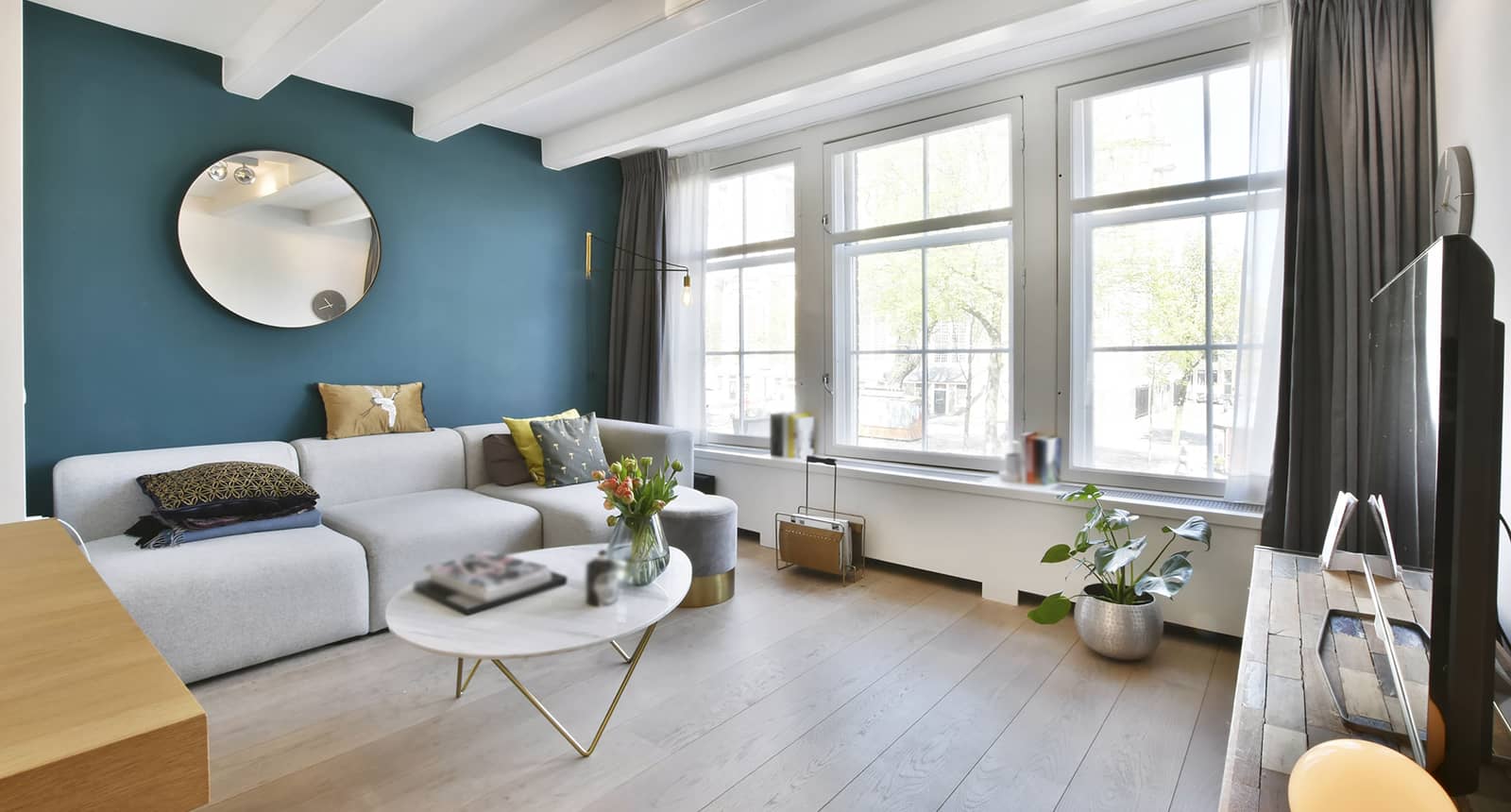 Simonton windows are one of the most popular brands of replacement windows in Pleasanton, California—and for good reason! Not only are the windows well designed to look great in a variety of styles of homes, but they are also very energy efficient—keeping homes cooler in the summer and warmer in the winter.
There are several lines of Simonton windows sold in Pleasanton, including the popular DaylightMax and Madeira lines. Both of these lines of replacement windows are sold and installed by Custom Exchange Windows in Pleasanton.
DaylightMax Windows have slim frames, which maximize the amount of glass area on each window unit—up to 40%! This allows for a larger viewing area, as well as more natural light to enter the home.
The Madeira line of Simonton windows, on the other hand, gives homeowners a thicker window frame that looks great in more traditionally styled homes. Madeira windows are also very energy efficient, for homeowners looking to help insulate their homes from the outside temperatures.
Tax Credits for Homeowners Purchasing Simonton Windows
Simonton's Madeira line of windows are on the "ENERGY STAR Most Efficient" list, which currently qualifies purchasers for a federal tax credit. Taxpayers can get up to $600 in tax credits when they purchase qualified windows, and up to $500 in tax credits for new patio doors—for a total of $1,100! You get the tax credit when you file your tax return for the year in which you purchased your new windows.
Many Styles, Many Options
Both the DaylightMax and Madeira lines of Simonton Windows have replacement windows in all of the most popular styles, including single sliders, single hung windows, casement windows, picture windows and more. You can even get the windows in custom shapes to give your home some added architectural interest.
You can customize your Simonton windows in other ways as well. You can get frames in a color other than standard white. You can also get decorative grilles in a variety of standard or customized patterns, and upgrade your windows' hardware and glass. For all of the available options, contact a replacement window dealer that sells Simonton Windows in Pleasanton, like Custom Exchange Windows.
A replacement window specialist can help you select the styles and features that will work best in your specific home. Maybe you have a room that gets especially hot on summer afternoons. You could install windows that include upgrades like Simonton's ProSolar Low-E Glass, Argon gas in between the two panes of glass, and their Supercept spacer system. These upgrades will help make your Simonton Windows even more energy efficient than their standard models, which are already very energy efficient! If you live on a busy street, you could add Simonton's special sound abatement glass that will help cut down on the amount of outside noise that enters your home.
Simonton Windows are a great choice for just about any home in Pleasanton. Learn more from your local Simonton dealer in Pleasanton.