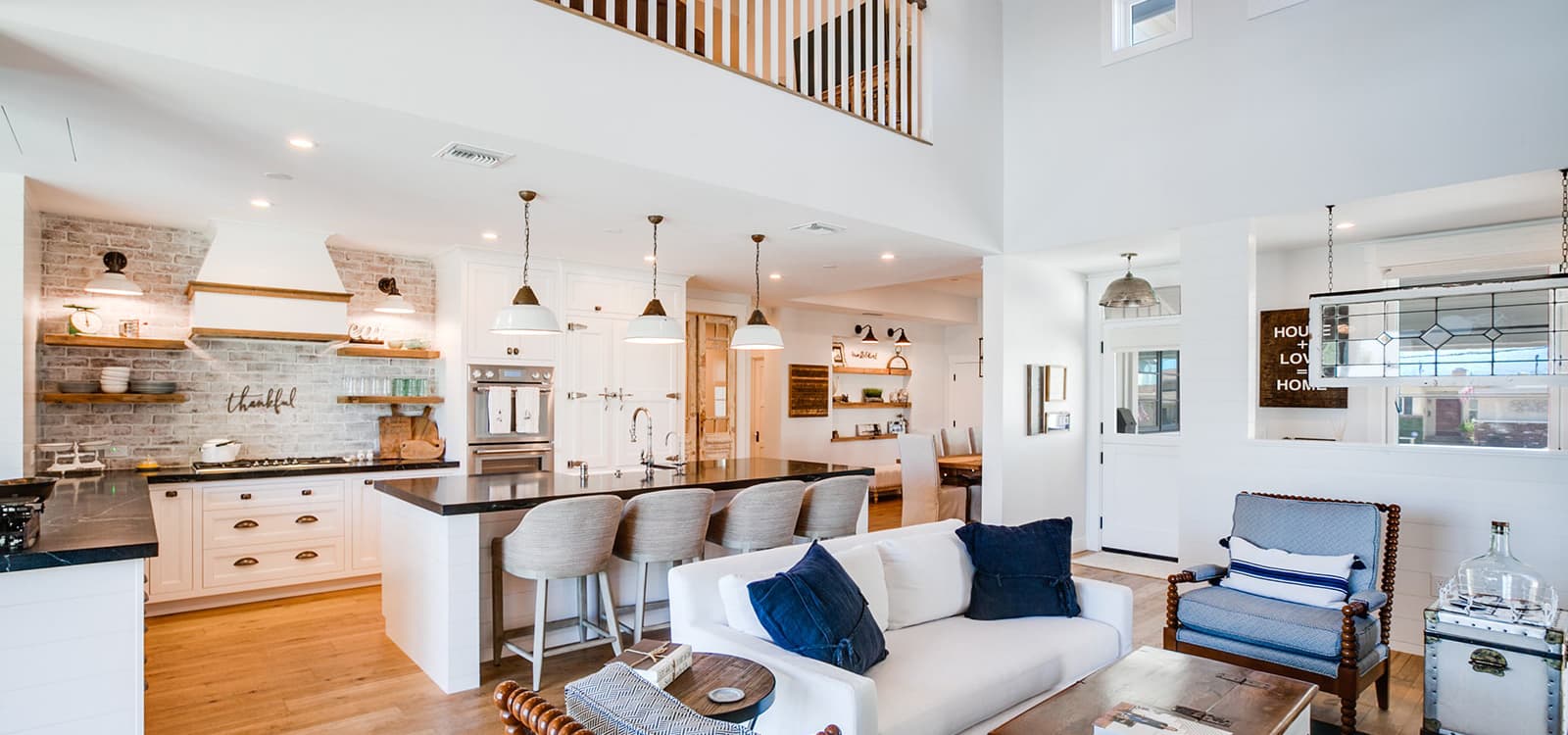 An architecture firm is not a type of business you need to contact often. Unless you are someone who is constantly building or renovating properties, you may only need to work with an architect once or twice in your lifetime (or maybe never at all). However, when you do need the services of one of the architecture firms in Long Beach, CA, it's vital that you find the right one to work with!
Most architecture firms in Long Beach specialize either in residential or commercial architecture. Only a few specialize in both. Grisafe Architecture is one of those firms that take on both residential design projects, such as custom home design and home remodels, as well as commercial design projects, such as tenant improvements.
When asked which type of projects he prefers, Grisafe Architecture owner Mark Grisafe says he enjoys both pretty much equally, but for different reasons.
With residential design projects, Grisafe says he enjoys the process of getting to know the people who will be living in the space he designs. He likes to get a good understanding of how the family lives on a daily basis and what dreams they have for their new space. Some clients will say they want to be able to "entertain" more easily in their home, but this can mean different things to different people. So, Grisafe makes a point of drilling down to get a good understanding of how a family would like to entertain guests. Do they want to host sit-down dinners in a formal dining room? Do they want to be the go-to house for watching major sporting events? Do they like hosting casual outdoor gatherings? The answers to these questions can help determine what kind of entertaining space Grisafe's architecture firm should design.
In residential design, it is Grisafe's goal to elevate the family's everyday life. He likes to include features and details that make a home feel luxurious and special. For one family, that might include a climate-controlled wine room. For another, it might mean a spa-like bathroom off the primary bedroom. For still others, it could be a gourmet kitchen with custom cabinetry and high-end appliances. Grisafe works closely with every client, even allowing them to be an integral part of the design process. He says, "We've found that when our clients are heavily involved in the design process, they are much happier with the end result of the project. Yes, we are experts in architectural design, but our clients are experts in how they want their home to look and function. It's a team effort!"
For the architecture firm's commercial clients in Long Beach, Grisafe takes a similar approach of getting to know his clients, but he also works hard to understand their specific businesses. According to Grisafe, "Every business is so unique, and they all have such different requirements for their spaces. For us, it's fun to learn about different industries and their unique needs. For example, when working to redesign a surgery center in Long Beach, we had to make sure our design included a back-up power supply. That's not something we need to include in most of the commercial plans we create. Another time, we designed an indoor swim school, which had to include a sophisticated water filtration system."
Grisafe continued, "We've met so many great business owners in the Long Beach area through our tenant improvement work. We love their entrepreneurial spirit and how they are working to make the Long Beach community a better place to live and work."