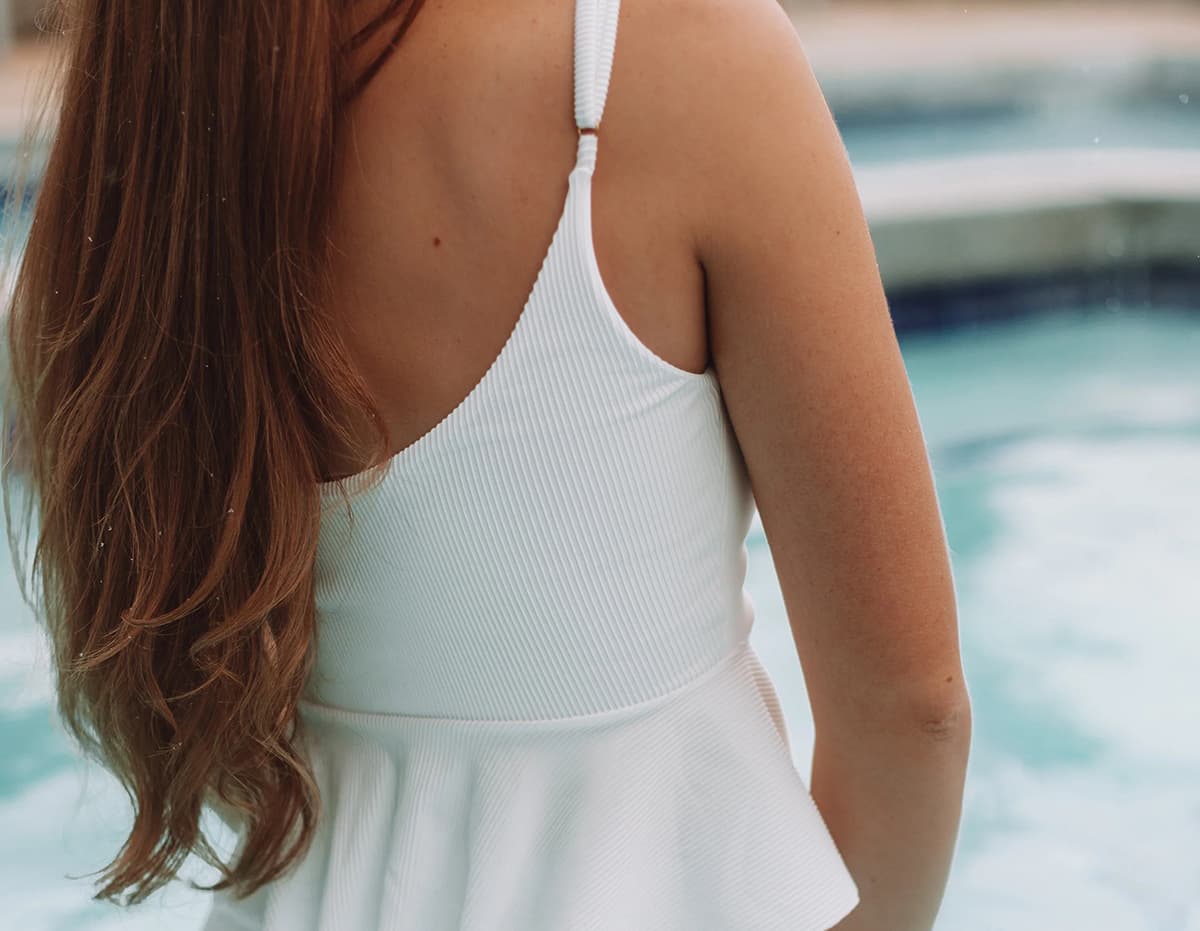 It seems that nowadays, many swimsuits are designed for one of two purposes. In the first instance, they are designed to be stylish, so the wearer looks great while lying on the beach or by the pool, or in their Instagram photos. In the second scenario, they are designed to be functional—for people who enjoy activities like beach volleyball, swimming, stand-up paddleboarding, or kayaking. Very few swimsuits on the market fit into both categories, and women are forced to choose between looking great or being comfortable while being active.
Fortunately, there are a few swimsuit designers out there that understand that there is a market for swimsuits that are both stylish and comfortable. They design swimsuits that allow women to look and feel their best, while still engaging in the activities they love. One such designer is Alanna Murray, owner and designer at the swimsuit company by Alanna. She says, "We at 'by Alanna' want to give you swimsuit options that make you feel care-free to do all the activities your heart desires. We want you to be excited about wearing a swimsuit!"
The by Alanna website is filled with adorable swimsuits that offer the fit and coverage that many active women are looking for. On the site, you'll find swimsuit bottoms with high-waisted and full-coverage designs, as well as bandeau tops and tankini tops that are both flattering and comfortable. You'll also see one-piece swimsuits in classic shapes, but designed for a modern woman who loves to be active!
One of by Alanna's best-sellers is their white tankini, which they call their "Snow on the Beach Tankini." This might be the perfect white tankini for women who love both style and adventure. Its design looks great on a variety of body types and fits like a dream! The high-quality fabric holds you in, helping you to feel confident, no matter what you're doing. The peplum adds a feminine touch (and can also help hide your mid-section, if that's an area of concern). You'll look great in your vacation photos, without missing out on any of the action!
The fabric and design of the white tankini's top goes great with a cute pair of shorts or pants, allowing you to effortlessly transition from water activities to land activities. The fabric has a ribbed texture that gives it more visual interest than your average white tankini top. If you didn't know any better, you would assume it's just a cute white tank top that was purchased in a seaside boutique or resort gift shop.
The white tankini top and bottom are sold separately on the by Alanna website. This gives you the ability to customize your fit. Need a medium top and a large bottom? No problem! A convenient sizing chart is located on the website to help you find the top and bottom sizes that will work best for your body.
Visit the by Alanna swimwear website to see all of their amazing swimsuit designs, geared toward women who live life adventurously!